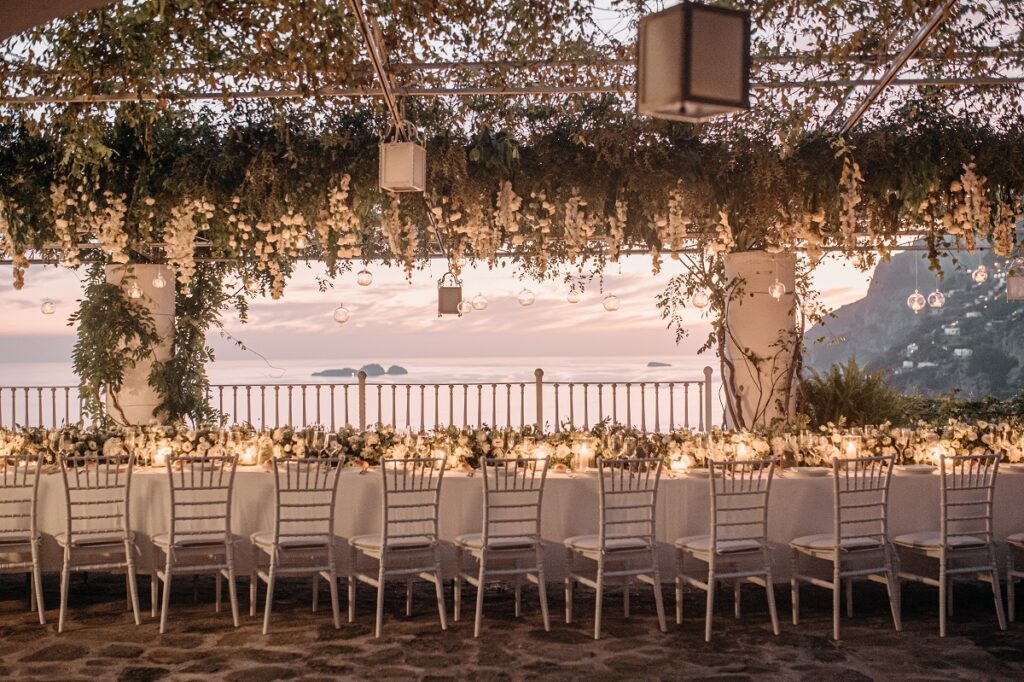 FAQ's + HOW IT WORKS:
•WHAT DO YOU CONSIDER A DESTINATION WEDDING?: I specialize in planning destination weddings. What I consider a destination wedding is a where a group of people (large or small) are traveling to any destination away from home to celebrate!
•HOW CAN YOU HELP?: We start every contract with a venue search. This includes finding the perfect place to host your event based on place, proximity, budget and scope of events you plan to host. From there, you can then hire us for full service planning or take it from there yourself. I am always onsite for our full service contracts to coordinate and be the point of contact for you and your guests. We work with each client for planning the details of the event, including any all legal paperwork, putting vendors into place, etc. We also help with organizing all of the excursions and tours for you and your guests.
•DO YOU CHARGE TRAVEL FEES?: Depends on the time of year and my travel schedule. I am generally based in Europe planning weddings through the summers in Greece and Italy. In the fall/winter months I work mostly in sunny locales such as Mexico, Hawaii, etc. All planning proposals will be all inclusive of any travel fees based on location and time of year.
•CONSULTATIONS + COMMUNICATION: Consultations are always free. We are accepting new clients for 2021-2022 and I am always available for a consultation via phone, video chat, or in person if we are in the same town! Most of my clients live in a different part of the world than I do but we do all of our planning meetings via video call, phone and correspondence via email of course.
I am currently working with clients from all over the world, so I am flexible working with busy professionals in all time zones.
•CUSTOM PROPOSAL: By the time a client comes to me, they generally have an idea of where in the world they would like to get married in. If not, that is ok too. I can help narrow down the selection if that is what is needed. I can also help determine if a destination wedding is something that will work for your group.
After a consultation and learning more about your wedding ideas, location ideas and scope of your event, I will have a custom proposal sent out to you within 24 hours.
•CAN YOU HELP WITH DESIGN?: Absolutely! I help design and find resources for most of the weddings I plan. Whatever the budget, I can offer the best ways to maximize that through local suppliers.
•ON SITE COORDINATION?: Most of my clients choose to have me onsite to coordinate the wedding, tours, and surrounding events. We act as a travel concierge to you and your guests as well as be there to coordinate the wedding day. There can be lots of moving parts that are associated with a destination wedding beyond the actual wedding, and I can be on location to manage it all.
For the other clients who don't need me to go on site to coordinate the wedding. I charge a small fee to do a venue search and set up group accommodations (room blocks). We can help with obtaining any group flight discount codes and get started with the wedding website. From there, the rest of the planning is up to the client.
•WHAT IF I WANT TO ELOPE, AM ON A SMALL BUDGET OR DON'T NEED HELP ON SITE?: No worries. I have planned many weddings where I just book the wedding venue, hotel rooms and get you started on the right path to planning your own destination wedding. I charge a small service fee for this but do not go on site for your wedding in most cases. This has worked great for elopements and smaller weddings. And yes, you can still keep me on retainer for running questions by me via email!
•DO YOU PLAN EVENTS & TOURS THAT SURROUND THE WEDDING DAY?: Yes! As most of the destination weddings do range between 2-7 days, clients want their guests to have the option of tours and fun ways to experience the local surroundings. Most clients also like to host some sort of a welcome dinner and send of brunch for their guests to attend as well. For all the excursions, the client has the option to host everyone or we can set up a registration website where guests can pay individually for the excursions they would like to attend. Mostly, I want to make sure my clients and their friends & families enjoy a celebration of a lifetime without having to worry about the often time consuming details of research/travel/payment/group logistics.
WHERE DO YOU PLAN WEDDINGS? I am always up for a new destination, but I have extensive knowledge in planning weddings in many popular wedding destinations. I live half most of the year in Europe for our busy summer season, and return to the USA to cater to our Mexico and Hawaii winter season. Our portfolio includes but is not limited to: Many parts of Italy, specifically we work the most in the Amalfi Coast and Tuscany, Hawaiian Islands, Paris, French countryside, Greek Islands, Cabo San Lucas, Tulum, Caribbean, Portugal, Ireland, Whistler, and many areas of the USA (Pacific North West, Los Angeles, Charleston, Maine, etc.)